ARRIVAL - BAKU HEYDAR ALIYEV INTERNATIONAL AIRPORT
On your arrival to Baku International Airport we watch the status of your flight. Do not worry about possible delay of the flight. We will know about it and we charge nothing more for extra waiting.
10 - 15 minutes after actual landing of the plane driver goes to the arrival public meeting hall and waits for you until you show up. Driver holds placard with your name. If there is a trouble with meeting or your flight arrived to Baku International Airport too early or if you have to wait for your luggage too long (more than 30 minutes) try to call us or send sms. Hot-line number: 0099450 2509852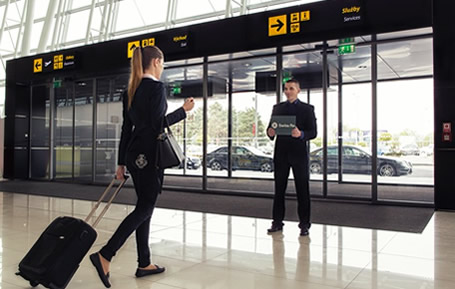 HOTEL PICKUPS - RETURN TO AIRPORT
Please make sure you book your return from hotel in advance sufficiently. Baku International Airport departure check-ins open 2 hours and close 40 minutes before the departure of flights. We recommend pick-ups from hotels 2.5 hours in advance. Eg. Your flight departures at 10am, we suggest to collect you at 7:30am. In almost all hotels drivers will meet you in the reception.
We will drop you off just in front of the departure halls on Baku International Airport. If you are not sure which terminal is it, tell your driver where are you flying to, he will know what terminal is it.





30 mins waiting time included
60 mins parking included
Flight tracking + meet & greet included
Transfers to/from airport to any destination in Baku
Transfers from any location in Baku to anywhere in Azerbaijan
Baku Private Tours & Excursions
Executive vehicles available on request